Respond to at least two of your colleagues on 2 different days by explaining the implications of why, as an advanced practice nurse, it is important to adopt a multidimensional, integrative model of psychopathology. 
· ELIZABETH E
·  Factors That Influence the Development of Psychopathology
            Research by Sadock et al. (2015) demonstrates the complexity of biological components in psychopathology. Even though improvements in neuroscience and genetics have allowed for more accurate diagnosis and treatment of mental health disparities, it is still crucial to consider the client's social, cultural, psychological, and interpersonal environments while providing care. Improvements in neuroscience have been a boon to evidence-based medicine by providing the most accurate way to predict whether or not a treatment will work (Quinlan et al., 2020). Understanding which brain regions and neurotransmitters play a role in psychosis is vital for developing effective treatment strategies. Since most psychopathologies originate from heritable biological impairments mixed with high-risk situations, combining cognitive behavioral therapy and medication may produce the maximum benefits conceivable if the client is amenable.
           The development, maintenance, and resurgence of psychopathological diseases are all thought to have a psychological component. Examples include things like cognitive biases, impairments, and unhelpful worldviews. Given that these cognitive dysfunctions are inextricably related to relational and emotional processes (Brandes et al., 2019), they may be the underlying cause of some psychopathological symptoms or disorders. People with mental health issues may also have cognitive impairments that prevent them from recognizing they need help or reaching out for it.
         Many people model their actions after what society considers "acceptable" (Smith et al., 2020). Mental health may be affected by socioeconomic status, race, gender, and sexual orientation, in addition to any preexisting medical conditions (Smith et al., 2020). Having a mental health disorder is still socially stigmatized in some communities. When diagnosing patients from different cultural backgrounds, it is crucial to have accurate translations done by translators with experience in mental health. The shortage of translators is a real problem, in my opinion. The ability to speak the language is no substitute for familiarity with the culture. For some clients, the whole picture of their predicament will not become apparent for years. Providing and receiving care may need more time than is available when translations are unavailable due to dialect and lack of social support.
         Conversations with other people are indicated by the term "interpersonal." When people have problems speaking, it can strain their mental health. Several mental diseases may benefit from the incorporation of interpersonal competence into treatment. Barriers between individuals can lead to the emergence of new behaviors (Smith et al., 2020). A person who has problems articulating their emotions or shies away from group situations is a good illustration of this—potential signs of anorexia nervosa. Interviews can be used to assess mental health symptoms and interpersonal behaviors. The lack of communication and placement options for patients with no close relatives or identification documents is a continual reminder of the shortcomings of the current healthcare system. As advanced practice nurses, we can make a difference and alleviate some of the world's injustices.
                                                                                                           References
Brandes, C. M., Herzhoff, K., Smack, A. J., & Tackett, J. L. (2019). The p factor and the n factor: Associations between the general factors                  of psychopathology and neuroticism in children. Clinical Psychological Science, 7(6), 1266-1284.
Quinlan, E. B., Banaschewski, T., Barker, G. J., Bokde, A. L., Bromberg, U., Büchel, C., & Schumann, G. (2020). Identifying biological                          markers for improved precision medicine in psychiatry. Molecular psychiatry, 25(2), 243-253.
Sadock, B. J., Sadock, V. A., & Ruiz, P. (2015). Kaplan & Sadock's synopsis of psychiatry (11th ed.). Wolters Kluwer.
Smith, G. T., Atkinson, E. A., Davis, H. A., Riley, E. N., & Oltmanns, J. R. (2020). The general factor of psychopathology. Annual review of clinical psychology, pp. 16, 75–98.
ELIZ PH
Initial PosT
Developmental psychopathology teaches how mental health disorders and identifies problems related to cause and effect throughout an individual's development (Isaksson et al.,2021). Focused studies explained biological, psychological, and social factors in psychopathology's lifecycle from infancy through adulthood (Campbell & Osborn,2021). Studying factors and differences in psychopathology seeks to enhance our advanced healthcare knowledge as clinical professionals improve mental health and well-being throughout the lifespan.
Biological factors, including genetic variations, can increase an individual's vulnerability to developing specific mental health disorders associated with an increased risk of schizophrenia or bipolar disorder.  Neuroscientific mechanism's role in shaping the development of psychopathology by influencing regulating mood, emotions, and overall brain function. Understand that imbalances in neurotransmitters susceptibility related to mental health disorders example, reduced serotonin levels, have been linked to depression (Filtova et al., 2021).
Factor social thinks regarding socioeconomic access to resources and social support systems for social factors. They contribute to increased stress and limited access to mental health services, impacting mental health outcomes (Zhang et al., 2020). Next, consider cultural norms, beliefs, and values that shape individuals' mental health experiences, significantly influence an individual's mental health, and contribute to the development of psychopathology (Coll & Cicchetti, 2000).
Reference
Campbell, S., & Osborn, T. L. (2021). Adolescent psychopathology and psychological wellbeing: a network analysis approach.  BMC Psychiatry,  21(1), 1–13.  https://doi.org/10.1186/s12888-021-03331-xLinks to an external site.
Cheung, F. M., & Mak, W. W. S. (2018). Sociocultural factors in psychopathology. In J. N. Butcher & J. M. Hooley (Eds.),  APA handbook of psychopathology: Psychopathology: Understanding, assessing, and treating adult mental disorders., Vol. 1. (pp. 127–147). American Psychological Association.  https://doi.org/10.1037/0000064-006Links to an external site.
Coll, C. G., Akerman, A., & Cicchetti, D. (2000). Cultural influences on developmental processes and outcomes: Implications for the study of development and psychopathology.  Development and psychopathology,  12(3), 333-356.
Filatova, E. V., Shadrina, M. I., & Slominsky, P. A. (2021). Major Depression: One Brain, One Disease, One Set of Intertwined Processes.  Cells,  10(6), 1283. https://doi.org/10.3390/cells10061283
Isaksson, J., Zetterqvist, V., & Ramklint, M. (2021). Psychological and social risk factors associated with development of psychopathology, controlling for biological influence.  Current Opinion in Psychiatry,  34(6), 600–607.  https://doi.org/10.1097/YCO.0000000000000744Links to an external site.
Zhang, H., Lee, Z. X., White, T., & Qiu, A. (2020). Parental and social factors in relation to child psychopathology, behavior, and cognitive function.  Translational Psychiatry,  10(1), 80. 

Graduatewriterhelp.com Plagiarism Free Papers

Are you looking for custom essay writing service or even dissertation writing services? Just request for our write my paper service, and we\'ll match you with the best essay writer in your subject! With an exceptional team of professional academic experts in a wide range of subjects, we can guarantee you an unrivaled quality of custom-written papers.
Why Hire Graduatewriterhelp.com writers to do your paper?
Quality- We are experienced and have access to ample research materials.
We write plagiarism Free Content
Confidential- We never share or sell your personal information to third parties.
Support-Chat with us today! We are always waiting to answer all your questions.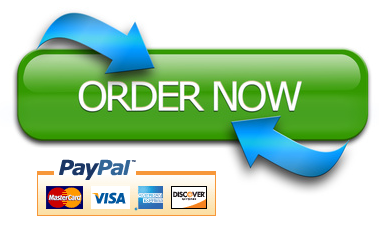 Graduatewriterhelp.com is an online academic writing site catering to students from all educational levels, from high school and college to graduate level and beyond. The website has a team of experienced writers who are equipped with the knowledge and skills required to provide top-notch custom writing services for any task assigned by our customers.
At Graduatewriterhelp.com, we specialize in offering assistance with the following tasks: essays, research papers, projects, case studies, book reviews, lab reports, presentations, term papers and even editing or proofreading services as well. All these tasks can be done according to the instructions provided by our clients without compromising on the quality or accuracy of work delivered within shorter periods of time as per customer requirements. Clients also have access to knowledgeable customer support staff, which assists them with their queries at any time during the day or night when placing orders through our website interface.
In addition to the regular services offered by Graduatewriterhelp.com such as essay writing help for high school and college assignments; dissertation/thesis preparation for postgraduate programs; coursework composition for undergraduates; editing/proofreading services for students who require revisions on pre-written works; we also offer specialized services like grant proposal writing assistance for those seeking funds from external bodies; data analysis report creation based on statistical information collected from relevant sources; CV/resume formatting according to employer expectations; literature reviews postulating various interpretations on certain topics etcetera based on customer needs..
We also facilitate the completion of important applications such as those needed while applying abroad or enrolling into some universities where thoroughness is critical in order secure admissions favorably that meet admission criteria demandingly set forth by these institutions due to intense competition witnessed globally today among prospective applicants vying places available therein limited vacancies so created thereupon every academic year…
Moreover, our experts are qualified in diverse fields being well versed in different areas of knowledge too, thus enabling us to cover almost any topic that may come your way thereby providing comprehensive solutions pertaining same conclusively efficient manner possible, meeting customer deadlines within the desired timeframe successfully sans excuses whatsoever implicated concerning inconsistency matters grade expectation meeting provided via us hereunder…
By availing our services at Graduatewriterhelp.com, clients can rest assured that their work will be completed accurately within their specified deadlines without compromising quality standards expected out of professional service providers like ourselves.