Review the data that was gathered during the prior observation.
Jorge is 12 months old & described as a slow-to-warm child.
Identify one developmental domain to analyze. (Physical, cognitive, language, social-emotional)
Create an individualized Daily Plan for the Case Study Child.
Include the following categories:

Child's Developmental Goal

What is the skill that you would like the child to accomplish?

Materials

What materials are needed for the activity?

Activity

Describe the activity in detail.

Differentiated Instruction

How can this activity be modified to meet the needs of learners with disabilities?
Child's Name and Age

Developmental Domain

Current Skill Level

Developmental Goal

Activity

Materials

Modifications

·
,
Child's Name and Age

Developmental Domain

Current Skill Level

Developmental Goal

Abby – 32 months

Physical

Abby can climb a set of 4 steps. Abby holds on to the rail with her right hand and ascends the stairs by moving the left foot to the next step. She then follows the left foot with the right foot. She repeats the process by using only her left foot to ascend the stairs.

Abby has yet to reach the developmental milestone of alternating feet when climbing stairs. The goal is to progress Abby from using the same foot to climb stairs to alternating the left and the right foot on every step.

Activity

Materials

Modifications

Abby will play a game on the stairs that lead to the playground south of the Early Childhood Center.

Before teaching Abby and two other students the game, the area will be prepped. Images of stars and crescent moons will be printed out. These images will be made in two sizes. The first set will be 8 ½ X 11 while the other sets will be 4 X 4. All pictures will be laminated.

The first step from the bottom will contain a taped 8 ½ X 11 picture of the stars, the second step will contain a taped picture of a crescent moon. Subsequent steps will alternate pictures of moons and stars. A bell will be placed on the landing at the top of the stairs.

Instruction: The teacher will first ask the child to play a game while sitting on the ground. The child will be taught how to match a set of 4 X 4 images with its corresponding 8 ½ X 11 image. Once the child has demonstrated an understanding of matching, the teacher will go on to advance the game to the stairs.

Before the activity the teacher will attach the 4 X 4 images of the stars and moon onto the child's shoes. The left shoe will contain an image of the moon and the right shoe will contain a picture of the stars.

The teacher will instruct the children to walk up the stairs matching each image on the child's shoe to the image on the step. When the child makes it to the top alternating feet, the child can ring the bell placed on top of the landing.

Children repeat the exercise.

· Printer

· Blank Paper

· Tape

· Image of a crescent moon

· image of stars

· Laminator

· Bell

· Hole punch

· String

For the child who is unable to complete the activity unassisted, the teacher will tape a set of the 8 ½ X 11 stars and moon in a straight path leading to a desired location or object such as a tricycle. The teacher will practice with the child walking on the stars and moon path, matching the corresponding shoe with the 4 X 4 image to the large 8 ½ X 11image that is tapped to the pavement or sidewalk. The teacher will walk side by side for the first several attempts and then allow the child to complete the activity unassisted.
,
2
Child Case Study
Julia Johnson
Tarrant County College
Phase 1: Observing and Documenting the Child's Temperament
Introduction
Temperament is defined as "the basic style" which shapes a person's behavior. Temperament refers to personality traits which determine how a person reacts to different circumstances. Temperaments are mostly innate traits that we are born with, but these traits could also be influenced by the environment in which we live and by our family (Rymanowicz, 2017). Each person has individual temperament traits, which develop unique identities and personalities. Temperament brings a context and a way of thinking to one's behavior. Parenting styles can change the traits of their children if they feel that their child has developed ineffective behavior or traits. Understanding a child's temperament enables parents to have appropriate expectations from them. Parents directly influence the temperament of their children, they should ensure that they are showing the right behavior in front of them (Rymanowicz, 2017).
Qualitative Analysis
The evaluation of the temperament traits of the case study boy, a one-year-old named Jorge Soto, shows that he is a frustrating child unless he has his favorite things in front of him. Jorge Soto is a selective child and has developed a unique set of traits compared to his parents. As explained by his parents, he is a moody person because, in front of his favorite things, he is more likely to stay happy and satisfied and vice versa. Jorge Soto's temperament style is difficult to understand. According to the first trait (Activity level), The rating is a 4. He is moderately active because his mood is difficult to tackle when he wakes up from sleep for one to two hours. For example, when Jorge wakes up in the morning, he may take some time to adjust to his surroundings before he starts playing or engaging in any activity. He typically will remain in bed for that time, but gradually his activity increases and he is more likely to play and move around. When we host a new guest, he remains calm but does not interact with anyone and does not participate in any activity. For example, when his parents' friend visited their home, Jorge was sitting on the floor and was not joining the conversation.
The second temperament trait is rhythmicity, and according to his mother, his eating schedules are regular, but he sleeps at different times. Sometimes he sleeps more in the morning and less in the evening, negatively affecting my routine. For example, if Jorge's mother has to do the grocery shopping, Jorge will often want to sleep longer in the morning, delaying her schedule. Again, according to his mother, Jorge usually wakes up at different times every day, making it difficult to plan out his daily routine. For this reason, this trait is rated a 2 because he is not much irregular or ineffective in his routines and repetitive behaviors.
In terms of approach/withdrawal approach, I rated it a 5 Jorge does not adjust to changes and new situations quickly. According to his mother, he doesn't go up to people but rather be to himself. For instance, when Jorge is in a new social setting, he usually hesitates and instead of joining, he tries his best to avoid. He also avoids participating in activities and prefers to stay away from new people. Jorge also takes extra time to adjust to new people and different environments. For example, when I first came around, he was hesitant to come up to me, it took about 2 hours before he felt comfortable enough to throw his bottle at me. He for the most part stayed close to his dad. New situations and different environments quickly affect Jorge's mood.
Moreover, according to the adaptability trait, I rated a 5 Jorge is less adaptable than his fellows. He struggles to adapt things on his own, but it takes time. For instance, when Jorge was put in a new daycare, he had difficulty getting used to the new environment and would have to be comforted and reassured by his mother. Another example is when he is presented with a new toy, he has difficulty figuring out how to use it and needs help from his parents or caregivers.
According to the sensory threshold trait, Jorge is not sensitive to anything around him. He is not sensitive to new clothes, food, and different items; normally, kids get sensitive to such items around them. For example, when Jorge was presented with a different type of food, he had no problem trying it. I rated Jorge a 1. The quality of his mood is rated a 4 it's neither positive nor negative, but he is a moderate person, and his mood depends on the things and people around him. For example, when Jorge is around his favorite toys, he is more likely to be happy and cheerful. However, when he is in a new environment, he can be more hesitant and moodier. For the trait "intensity of reactions," I rated him a 4 he is moderate when it comes to reactions. For example, when Jorge's father changed the channel when he was watching his favorite cartoons, he began to scream until his cartoons is put back on. Similarly, when he is playing with his toys, he may get mildly frustrated if the toy does not work as expected, but he can still remain focused on the task without getting too worked up. For the Distractibility trait, I rated Jorge a 3 he likes to remain in his own zone. According to his mother, talking to him while his favorite movie Encanto was on was difficult; I tried to hand him a bottle, and he tuned me out. Additionally, when his mother tries to introduce him to new people, he often ignores them and prefers to stay by himself. The attention span trait is rated a 5. Because Jorge can focus on things for a long period of time without showing frustration or discomfort. For instance, when his parents read him stories, he can pay attention for up to 4 minutes. Another example is when he is playing with his toys, he can play for an extended period of time without getting bored or frustrated. Additionally, when his parents take him to a new place, he can observe and take in his surroundings for a long time without getting distracted.
Analysis of traits and qualities of Jorge Soto shows that he is a moody person who is slower to warm up and adjust to new environments. He is selective in his preferences and is likelier to stay happy and satisfied in the presence of his favorite things. His activity level is moderate but not very irregular in his eating and sleeping patterns. He is also not very sensitive to new items and environments. He has a moderate quality of mood, dependent on the things and people around him. His reactions are usually moderate, and he has a good attention span. Based on these traits, Jorge will grow to be an introverted child who will take time to adjust to new people and environments.
Types of Temperament
There are three types of temperaments, easy-going, slow-to-warm, and active. Easy-going children are active and happy from birth and get comfortable with new environments without mood swings and challenges. Slow-to-warm children generally take time to adjust to new environments. They have been calm and observant since birth. Children having active temperaments are varied in their sleeping and eating patterns (Li, 2022). Based on these types of temperaments, Jorge Soto is a slow-to-warm child because he takes time to adjust to new environments and to get comfortable with new people. For example, when Jorge went to the zoo for the first time, he was hesitant to explore and instead kept close to his mother. He also took some time to interact with the animals. He also takes longer to adjust to new environments and can be hesitant when it comes to new situations. Another example is when his parents introduce him to a new person, he takes a long time to warm up and become comfortable with them.

Graduatewriterhelp.com Plagiarism Free Papers

Are you looking for custom essay writing service or even dissertation writing services? Just request for our write my paper service, and we\'ll match you with the best essay writer in your subject! With an exceptional team of professional academic experts in a wide range of subjects, we can guarantee you an unrivaled quality of custom-written papers.
Why Hire Graduatewriterhelp.com writers to do your paper?
Quality- We are experienced and have access to ample research materials.
We write plagiarism Free Content
Confidential- We never share or sell your personal information to third parties.
Support-Chat with us today! We are always waiting to answer all your questions.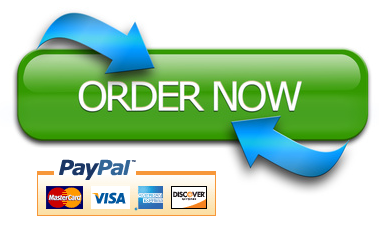 Graduatewriterhelp.com is an online academic writing site catering to students from all educational levels, from high school and college to graduate level and beyond. The website has a team of experienced writers who are equipped with the knowledge and skills required to provide top-notch custom writing services for any task assigned by our customers.
At Graduatewriterhelp.com, we specialize in offering assistance with the following tasks: essays, research papers, projects, case studies, book reviews, lab reports, presentations, term papers and even editing or proofreading services as well. All these tasks can be done according to the instructions provided by our clients without compromising on the quality or accuracy of work delivered within shorter periods of time as per customer requirements. Clients also have access to knowledgeable customer support staff, which assists them with their queries at any time during the day or night when placing orders through our website interface.
In addition to the regular services offered by Graduatewriterhelp.com such as essay writing help for high school and college assignments; dissertation/thesis preparation for postgraduate programs; coursework composition for undergraduates; editing/proofreading services for students who require revisions on pre-written works; we also offer specialized services like grant proposal writing assistance for those seeking funds from external bodies; data analysis report creation based on statistical information collected from relevant sources; CV/resume formatting according to employer expectations; literature reviews postulating various interpretations on certain topics etcetera based on customer needs..
We also facilitate the completion of important applications such as those needed while applying abroad or enrolling into some universities where thoroughness is critical in order secure admissions favorably that meet admission criteria demandingly set forth by these institutions due to intense competition witnessed globally today among prospective applicants vying places available therein limited vacancies so created thereupon every academic year…
Moreover, our experts are qualified in diverse fields being well versed in different areas of knowledge too, thus enabling us to cover almost any topic that may come your way thereby providing comprehensive solutions pertaining same conclusively efficient manner possible, meeting customer deadlines within the desired timeframe successfully sans excuses whatsoever implicated concerning inconsistency matters grade expectation meeting provided via us hereunder…
By availing our services at Graduatewriterhelp.com, clients can rest assured that their work will be completed accurately within their specified deadlines without compromising quality standards expected out of professional service providers like ourselves.