Hello, for this assignment I need you to do 2 peer reviews
Please use the for provided for each review
One peer review for Jacob Rogers and the other for Jessica Primus
Please check requirements that are provided in the screen shot.
Thanks.
Barbell Squats
Jacob Rogers
June 16, 2023
Abstract
Every year there are countless individuals that want to make a change in their health. One of the fist steps these individuals will take is joining a gym. One of the more complex lifts these newly gym members will encounter is the barbell squat. It requires certain technique and proper form in order avoid injury and complete the lift effectively.
Introduction
New gym members embarking on a journey to improve their health will eventually encounter the barbell squat exercise. The correct form and technique is crucial for you to learn so that no injury is acquired during the lift. The list below will allow you to perform the barbell squat exercise with confidence, and greatly reduce the risk for injury. The only required amount of skill in order to perform a proper squat is memorization of the steps, and then applying the steps into the squat exercise. An overview of the steps to initiate a proper barbell squat are proper clothing attire, proper weight loaded on the bar, good feet position, and finally the correct form when implementing the squat. The time frame will vary depending on how many squats you choose to do, but for one squat following these steps will be approximately two to three seconds long. It is recommended that you perform this exercise in a gym with the correct squat equipment that is provided.
Materials
Proper clothing attire is very important when performing this exercise. For men, an athletic t-shirt, along with spandex, athletic shorts, and flat surface shoes are recommended. For women the recommended clothing attire consist of sports bra, athletic shirt, spandex or leggings, and also flat surface shoes. The athletic clothing is less constricting and allows for greater mobility and increases the range of motion. The flat surface shoes will allow for a proper base so that you are stable when performing the exercise. Optional equipment is a weight belt. The weight belt allows for greater stability when performing the squat. The weights, squat rack, and barbell are all included in the gym.
Barbell Squat Steps
The list below is in order for you to memorize and to follow while doing the barbell squat. Remember to follow each step carefully and safely while doing this exercise.
1. Prepare yourself by dressing in the proper gym attire.
2. Go to the gym and secure a squat rack.
3. Grab lighter weighted plates and load onto squat bar.
4. Position bar evenly on the upper portion of your trapezius muscles as seen in ( Figure 1).
Figure 1.
( Figure 1) Duquette, S., Marco Walker-Ng, Bhs., & Shane Duquette and Marco Walker-Ng, Bhs. (2023, May 22). The Barbell front squat guide (for building muscle). Outlift. https://outlift.com/front-squat-hypertrophy-guide/
Warning
Improper alignment of the bar can result in an imbalance of the weight, and can cause you to lose control of the weight.
5. Once properly positioned lift the bar off the rack.
6. Take one or two steps backwards.
7. Position feet shoulder width apart.
8. Begin to descend carefully, and with keeping your back flat as seen in (Figure 2).
Figure 2.
(Figure 2) Squat 101: How to do properly and common mistakes 2: Squats, upper back muscles, squat workout. Pinterest. (2022, December 8). https://www.pinterest.com/pin/squat-101-how-to-do-properly-and-common-mistakes-2–626704104413899706/
Warning
Bending too far can result in an overextension of the weight and may cause you to collapse forward.
9. Stop descension when quads are parallel with floor.
10. Once quads are parallel, begin upward movement by squeezing glutes, and allowing hips to move forward.
11. Finish squat with bar and shoulders in alignment with your hips.
12. Take one or two steps forward and rerack the bar back onto rack upon completion of exercise.
References
( Figure 1) Duquette, S., Marco Walker-Ng, Bhs., & Shane Duquette and Marco Walker-Ng, Bhs. (2023, May 22). The Barbell front squat guide (for building muscle). Outlift. https://outlift.com/front-squat-hypertrophy-guide/
(Figure 2) Squat 101: How to do properly and common mistakes 2: Squats, upper back muscles, squat workout. Pinterest. (2022, December 8). https://www.pinterest.com/pin/squat-101-how-to-do-properly-and-common-mistakes-2–626704104413899706/
image1.jpeg
image2.jpeg
,
This will be an instruction guide for medical personnel, with a basic knowledge of anatomy and physiology, and the allowed scope of practice to insert an intravenous(iv) line in an adult patient using aseptic techniques. IV lines can be placed for fluid resuscitation, medication routes, and even blood products. This will be a 19-step guide to IV insertion that will take only a few minutes to complete. This task will ideally be completed in a clean, medical facility, however, can be used in a combat environment. Extra steps will just need to be taken to clean the environment.
HOW TO INSERT INTRAVENOUS(IV) LINE
Materials required:
1 IV kit that includes:
1- 18 or 20G IV Catheter needle
1- Constricting band or tourniquet
1- 5 to 10mL Saline flush
1- Transparent film dressing
1- Alcohol or chlorhexidine prep
1- Saline lock
1- 2×2 gauze
1 IV line
1 IV bag
1 pair of nitrile gloves
1 2-in tape roll
1 Chux or absorbent pad
Figure 1. IV Kit displayed that can be ordered by hospitals (Chinook Medical, 2023).
INSTRUCTIONS
1. First start by gathering and prepping your equipment and taking body safety precautions. Lay down the Chux pad to place all materials on and underneath the patient's arm to absorb any possible fluid or blood. Perform handwashing techniques and don nitrile gloves. Make sure that you have all the necessary materials in your reach, as once you start, you will be unable to walk away and be mostly one-handed. Be sure to prep the IV line by puncturing the bag and letting the fluid flow to the end of the line to remove all air bubbles.
2. Locate the IV site.
Note: For beginners, it is usual to first look at the Antecubital Fossa as the veins are usually more pronounced and have easier access. You can mark the site by pressing down on the skin with a cap or with a skin marker.
Figure 2, Common veins in arm used for venipuncture (proceduralist, n.d.)
3. Once you have the site located you will place the tourniquet 2-3 inches above the desired site.
4. Disinfect the site using the disinfectant given in the kit. Use a pinwheel motion, starting in the middle and circling out for 30 seconds.
5. Once the disinfectant has dried stabilize the vein by pulling the skin taut with your non-dominant hand.
6. Hold the IV needle in your dominant hand with your thumb and index finger, using your other three fingers to stabilize your hand on the patient's arm.
Caution: Remember needle safety when removing the cap before insertion and sharps protocol.
7. Insert the needle bevel up at an approximate 20–30-degree angle into the desired site.
8. Pierce the skin and insert until blood is seen in the flashback chamber.
9. Once you have seen blood in the chamber, lower the needle 10-15 degrees and advance approx. 1/8 of an inch further into the vein.
10. Thread the catheter into the vein and off the needle until the hub reaches the skin, DO NOT remove the needle.
11. Release the constricting band.
12. Apply pressure with your non-dominant hand slightly above the site to occlude blood flow out and remove the needle.
Note: There may be blood that leaks out and that is okay just make sure to clean it.
13. Attach the saline lock to the catheter hub.
14. Secure with the transparent film dressing
15. Attach the flush syringe.
16. Check for blood return by pulling back on the syringe and if there is then continue to flush 5ccs of the sterile saline into the site. While flushing check for infiltration that can be seen with bubbling around the site, redness, and the patient might feel pain.
Caution: It is important to identify infiltration ASAP and remove the IV as leaving it can cause further damage to the patient
17. Attach the prepped IV line and IV bag to the saline lock and hang the bag on an IV pole or appropriate holding apparatus above the patient and select the desired flow rate.
18. Secure the line to the patient's hand or wrist with the 2-in tape so that it does not come out as they move.
19. Finally, dispose of everything in the correct receptacle, clean your space, and the task is complete.
References
IV Start Kit with Catheter, 18Ga. (2023). Chinook Medical Gear Inc. Retrieved June 14, 2023, from https://www.chinookmed.com/020210/iv-start-kit-with-catheter-18ga.
Veins in arm. (n.d.). POCUS Pro and Proceduralist.org. Retrieved June 14, 2023, from https://proceduralist.org/us-guided-iv/us-iv-technique/.
image1.jpg
image2.png
,
Date:
Assessment Completed by:
Peer Review of:
Instructions:
1. Open the Instructions Assignment to be familiar with the assignment and criteria while responding to these questions.
2. Select a draft to review that has not already been reviewed or only has one review.
3. Enter your feedback in the "Instructions Assignment Peer Review Form" and return it to your peer.
4. You must provide at least 2-3 sentences for each point in order to be eligible to receive full credit. Also, if a drafter does not address one of the points listed, you will need to state that the point is not addressed and make a recommendation of how the writer might work this important aspect of the assignment into their draft.
5. You may not simply copy the language from the peer review form in your responses, as this is not in the spirit of the assignment. Your peer review should go beyond confirmation of meeting the assignment to offer constructive feedback.
1. The instructions should be for a specific task. What is the subject of the instructions?
2. The instructions include all of the sections required. List any missing sections.
3. The introduction identifies the document's audience in terms of its knowledge and need for the instructions. List the audience for the document what prior knowledge they must have to complete the task.
4. The introduction tells what the instructions will allow readers to do and provides an overview of the steps. Copy/paste the overview of the steps.
5. The introduction gives the audience a sense of how long the task will take, where it should be performed, and provides cautions or warnings when needed. Note how long the task will take and any warning provided. If the document does not document contain any warnings or cautions, identify one warning to be included in the final draft.
6. The instructions have 10 or more steps. The steps are numbered throughout. The steps use imperative mood. Each step is a specific action. How many steps are listed in this set of instructions?
7. The document has a clear hierarchy of headings. Lists the headings.
8. There is an appropriate amount of white space. It makes effective use of the four basic design principles (contrast, alignment, proximity, repetition). Design features, such as fonts, font sizes, and forms of emphasis are applied consistently. List any inconsistencies in design.
9. The overall design is clear and consistent. Where could there be improvement?
10. There are at least two illustrations. The illustrations are effective, each serving a functional purpose (meaning, it helps the reader better comprehend the task at hand). It is not merely used for decorative purpose. The illustrations are appropriately documented, displayed, and labeled. List the illustrations provided and the source of the illustration.
11. The instructions are written as active voice commands. Headings and numbered/bulleted items are in parallel form. The second person (you) is used. List any inconsistencies in parallelism.
12. Spelling, grammar, and punctuation are correct. If there are errors, point those out to your peer.
13. Rate how well the paper aligns with the assignment guidelines (minimal = does not meet assignment guidelines; medium = meets about 75% of the assignment guidelines; very high = meets 95% or above of the assignment guidelines). Minimal Low Medium High Very high
14. Suggestions for meeting the assignment guidelines
15. Write a final comment to your peer about two of the overall strengths and one overall weakness of the of first draft

Graduatewriterhelp.com Plagiarism Free Papers

Are you looking for custom essay writing service or even dissertation writing services? Just request for our write my paper service, and we\'ll match you with the best essay writer in your subject! With an exceptional team of professional academic experts in a wide range of subjects, we can guarantee you an unrivaled quality of custom-written papers.
Why Hire Graduatewriterhelp.com writers to do your paper?
Quality- We are experienced and have access to ample research materials.
We write plagiarism Free Content
Confidential- We never share or sell your personal information to third parties.
Support-Chat with us today! We are always waiting to answer all your questions.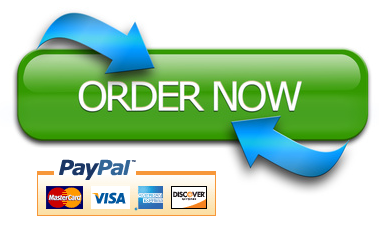 Graduatewriterhelp.com is an online academic writing site catering to students from all educational levels, from high school and college to graduate level and beyond. The website has a team of experienced writers who are equipped with the knowledge and skills required to provide top-notch custom writing services for any task assigned by our customers.
At Graduatewriterhelp.com, we specialize in offering assistance with the following tasks: essays, research papers, projects, case studies, book reviews, lab reports, presentations, term papers and even editing or proofreading services as well. All these tasks can be done according to the instructions provided by our clients without compromising on the quality or accuracy of work delivered within shorter periods of time as per customer requirements. Clients also have access to knowledgeable customer support staff, which assists them with their queries at any time during the day or night when placing orders through our website interface.
In addition to the regular services offered by Graduatewriterhelp.com such as essay writing help for high school and college assignments; dissertation/thesis preparation for postgraduate programs; coursework composition for undergraduates; editing/proofreading services for students who require revisions on pre-written works; we also offer specialized services like grant proposal writing assistance for those seeking funds from external bodies; data analysis report creation based on statistical information collected from relevant sources; CV/resume formatting according to employer expectations; literature reviews postulating various interpretations on certain topics etcetera based on customer needs..
We also facilitate the completion of important applications such as those needed while applying abroad or enrolling into some universities where thoroughness is critical in order secure admissions favorably that meet admission criteria demandingly set forth by these institutions due to intense competition witnessed globally today among prospective applicants vying places available therein limited vacancies so created thereupon every academic year…
Moreover, our experts are qualified in diverse fields being well versed in different areas of knowledge too, thus enabling us to cover almost any topic that may come your way thereby providing comprehensive solutions pertaining same conclusively efficient manner possible, meeting customer deadlines within the desired timeframe successfully sans excuses whatsoever implicated concerning inconsistency matters grade expectation meeting provided via us hereunder…
By availing our services at Graduatewriterhelp.com, clients can rest assured that their work will be completed accurately within their specified deadlines without compromising quality standards expected out of professional service providers like ourselves.